Thursday, October 18, 2012
Some photographs taken by me have been used in the Indigenous Australian Permanent exhibition/installation of the Australian Museum (Sydney). Works are from Ampilatwatja and Manuwangku (aka Muckaty) communities in Central Australia. Two sections in which these works appear are Social Justice and Culture. I am glad that such an important gallery of the Museum has been refreshed after more than a decade.
Ampilatwatja
was truly an eye
opener for me as for the first time I got the opportunity to
meet an Aboriginal community. It took more than one year for me to do it once I settled in Australia. I can't be too proud of that. The Ampilatwatja Walk-off was remarkable by any
standard. Though it could not survive the pressure the system
exerted
on it, the community's resistance to the Intervention was written into history. Manuwangku struggle despite the pressures and all the possible divide and rule tactics on earth is well and truly alive today. I
sincerely hope their traditional land will remain safe and free of nuclear waste.
The way in which museums and some anthropologists have worked and work is posing serious ethical, moral, sometimes legal questions. In spite of that I welcomed the idea of incluidng these images in the permamant exhibition, mainly as a record which would help some who seek information and knowledge. I tend to visit museums to get overall feel about the environment around me though it may possibly be superficial and sometimes blatantly biased. Reading between line is left to me.
Museums and their publications, to me, were windows to
Aboriginal culture. I must reiterate that many institutions even today love to "fossilise", "freeze" animals and humans or "putting" them through the process of
taxidermy including their cultural
activities ... even struggles perhaps. It may be the easiest way for those institutions to handle stubborn animals and humans. I believe, p
rocess in which images are collected and the manner in which it are used do determine the ethical value of an image. Even today third world,
disadvantageous or vulnerable communities are the hunting grounds. Histories of many museums including those of Australia raise more questions than providing answers in this regard. I
sincerely hope this will change in the future for better.
Posted by

Jagath Dheerasekara
at 12:35 PM
No comments:


Links to this post
Wednesday, August 29, 2012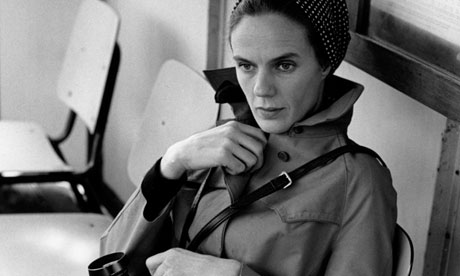 Writing her thesis (on Henri Gaudier-Brzeska and the influence of cubism on sculpture) convinced Franck that she did not wish to be an academic or a curator, but a photographer. Her father had moved in artistic circles and one of her first portraits was of the sculptor Etienne Martin emerging from a cave smeared with clay. In 1963, she went to China, taking her cousin's Leica camera with her, and discovered the joys of documenting other cultures. Returning home via Hong Kong, Cambodia, India, Afghanistan and Turkey, she paused to visit the theatre director Ariane Mnouchkine and bought her first camera in Japan. She kept to a Leica, and predominantly used black-and-white film, throughout her career.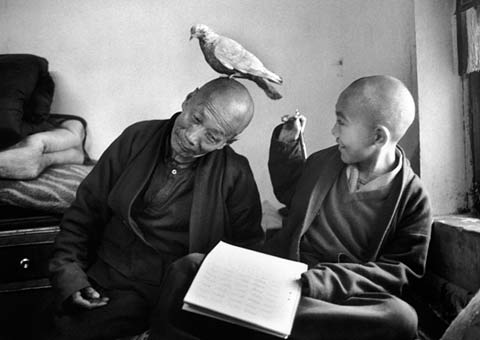 In 1966, Franck met Cartier-Bresson, who epitomised Magnum's tradition of humanitarian photography. Franck was adamant that she would neither bask in his reflection nor disappear in his shadow and she joined the Vu agency in 1970. Her first solo exhibition was planned for the ICA in London that year; when she saw that the invitations were embossed with the information that her husband would be present at the launch, she cancelled the show.
Franck's brother, the photographic curator and collector Eric Franck, affirms: "Henri was always very generous in encouraging her work, something she respected greatly." Franck's sister-in-law, Louise Baring, adds: "What was so extraordinary about Martine was that with subtlety and grace she could both be a great photographer herself and at the same time honour her husband's tradition."
She is survived by Melanie, three grandchildren and her brother, Eric.
• Martine Franck, photographer, born 3 April 1938; died 16 August 2012
Posted by

Jagath Dheerasekara
at 6:47 PM
No comments:


Links to this post